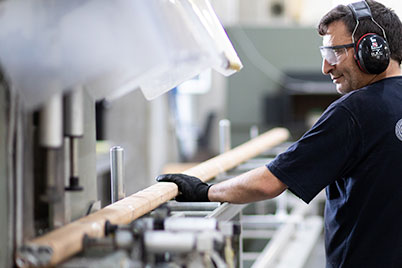 Besides extrusion we also offer our customers diversified and integrated fabrication solutions with our high technical capabilities.
Both our extrusion partners and fabrication partners have highly skilled engineers and workers as well as a wide range of machinery to offer you the best fabrication solutions.
We have the flexibility and capacity to supply both small quantities and large quantities of fabricated aluminium parts.
The fabrication services we offer;
- Precise Cutting
- Mitre Cutting
- CNC Machining (upto 14 metres length)
- Turning Milling & Tapping
- Punching
- Bending
- Deburring